Hi,
Thought I'd make my first post in here (or second, after introducing myself) and show some pictures of my project. I started building my 20' barrelcack about a year ago and try to do some work on it now and then. I have a full time job and too many other projects, so the progress isn't that fast. But then again I don't really have a deadline either.
The frames are ready: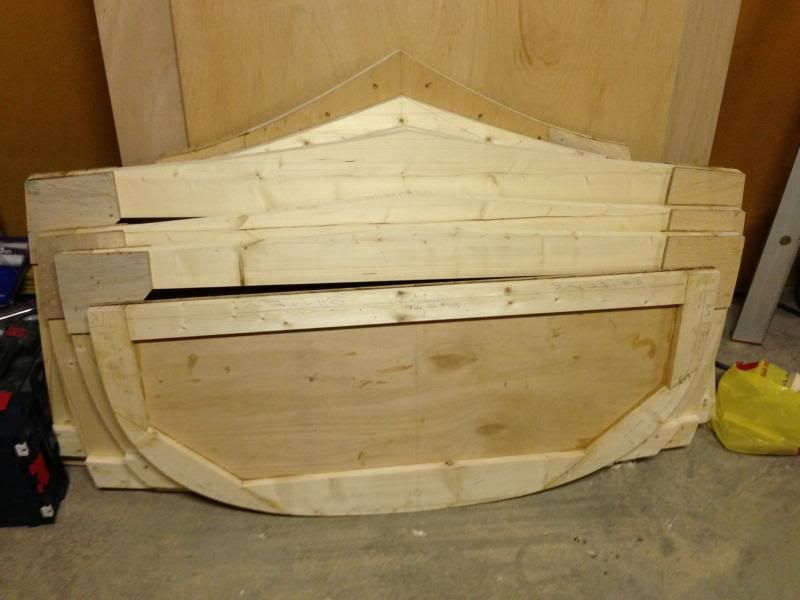 Keel and chines dry-fitted: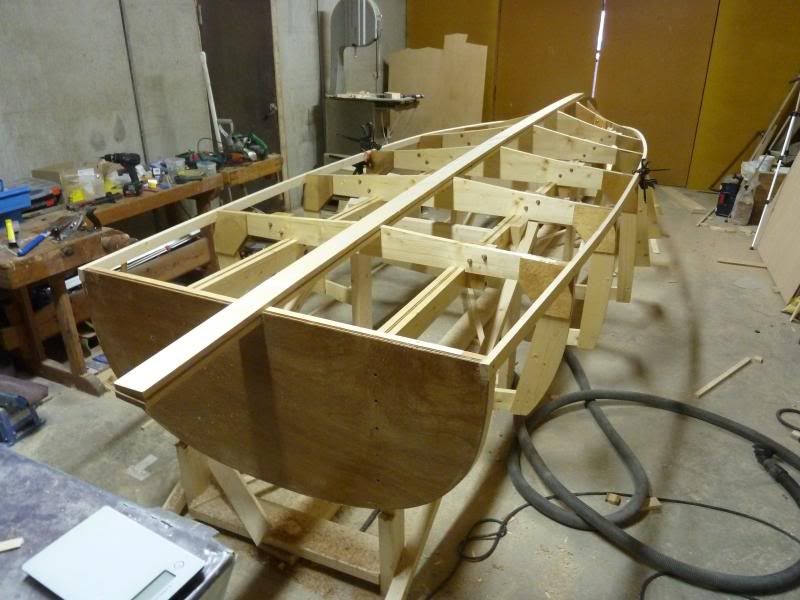 Sheer clamps: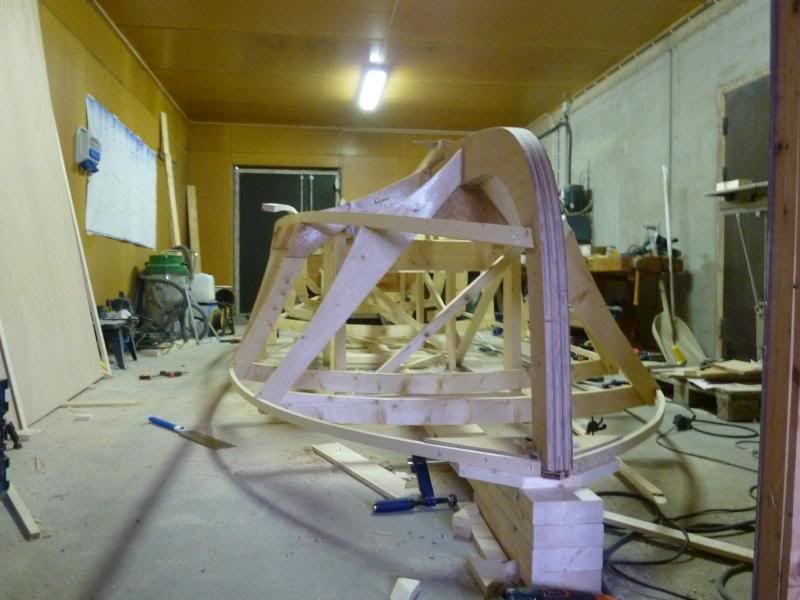 Notches:
Keel lamination: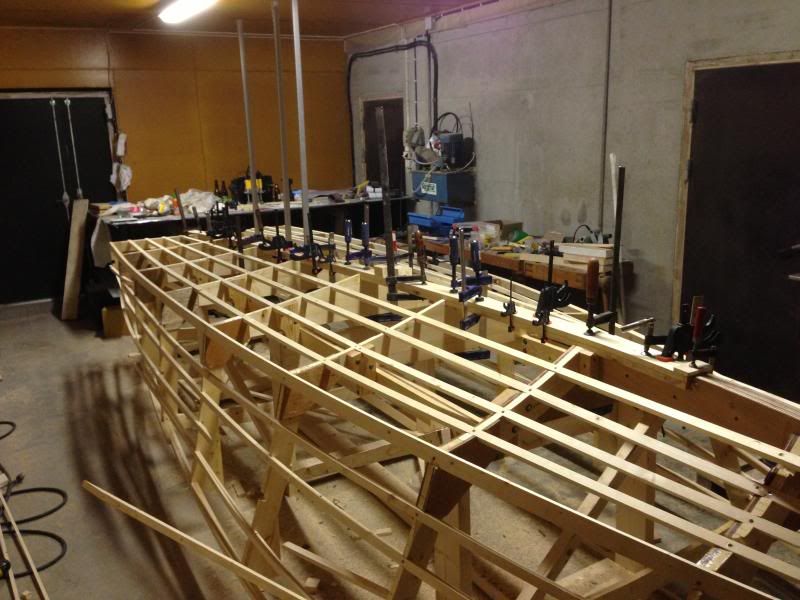 Started fairing:
More fairing:
Even more fairing: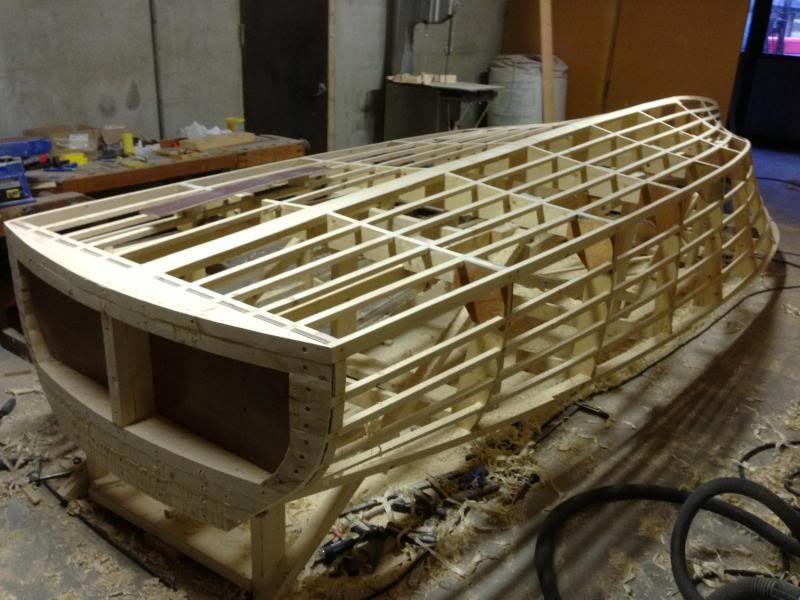 And at last, the engine!
An all-aluminum Lexus 4.0L V8 (1UZFE) in a marine version called VT300i. It is coupled to a ZF45A gearbox with a 8deg downangle. Toyota made these for their waterski boats called Epic from '98 to '01. I will run the engine with a heat exchanger in order to avoid salt water to enter the aluminum block. The engine is light weight (628lbs/285kg w/gearbox and manifolds) and fairly powerful for it's size (300bhp). I'm really looking forward to see what kind of performance it will give (probably too much for a Barrelback anyway...)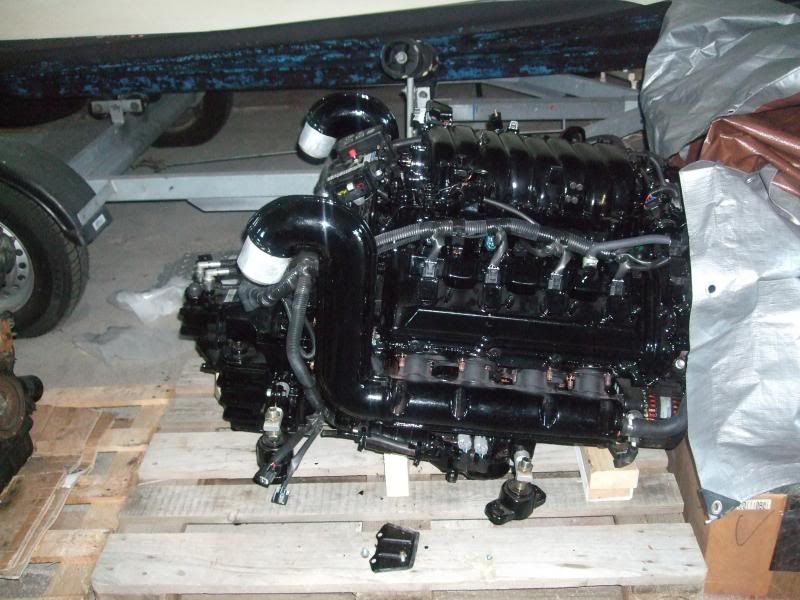 Thomas